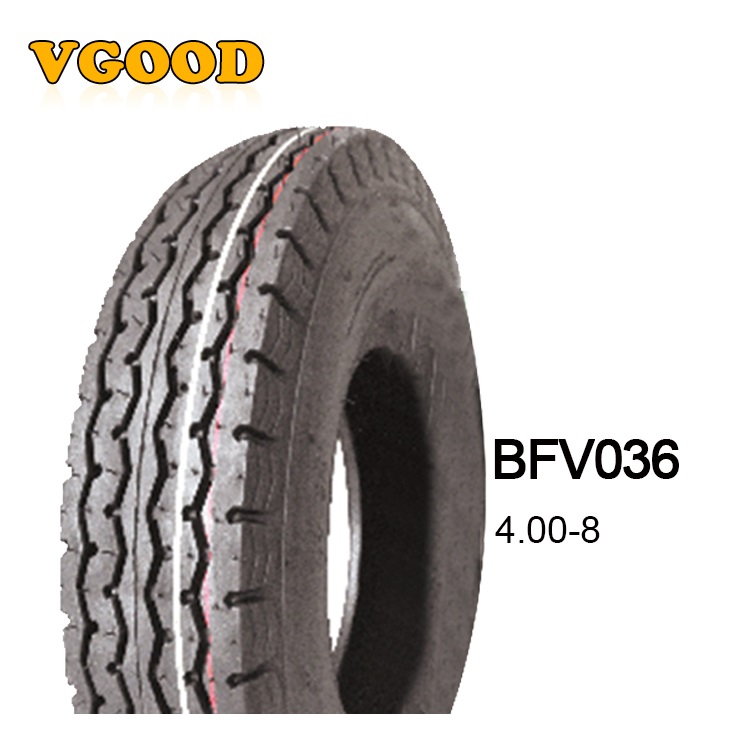 This decorative pattern groove with the direction of the circumference of vertical direction. Has the braking force and traction, to bear the cutting performance, abrasion resistance.
SIZE
Ply Rating
S.W
O.D
Max Load
Max
Rim
E
 
 
 
 
(lnch/MM)
(lnch/MM)
Capacity
psi/kgf/cm2
(lnch)
Mark
400-8
6pr
55J
TT
105
436
280/40
2.5X8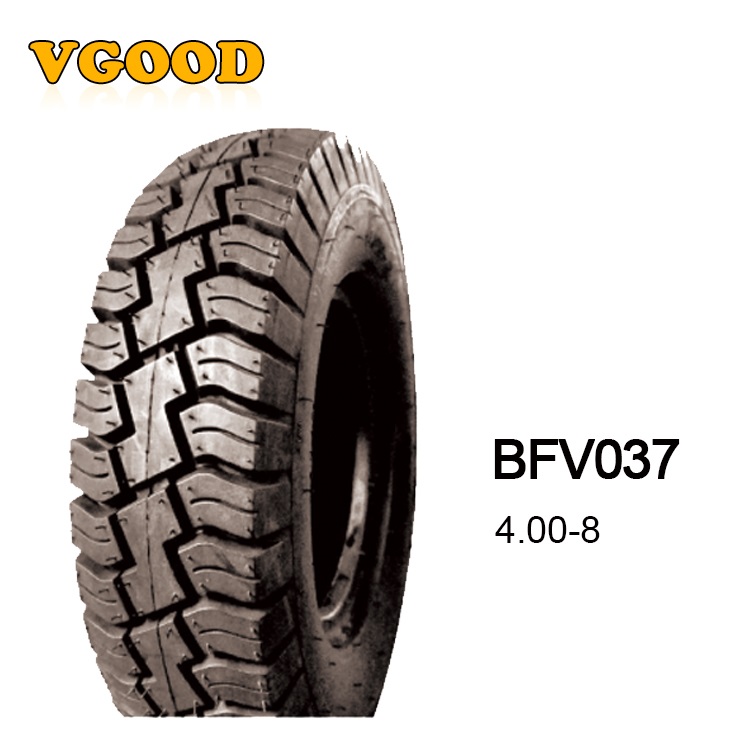 Skew distribution pattern, suitable for front and rear tyre, good drainage performance .
Horizontal groove pattern, super matrix structure design, good traction, good wear resistance, high load capacity.
SIZE
Ply Rating
S.W
O.D
Max Load
Max
Rim
E
 
 
 
 
(lnch/MM)
(lnch/MM)
Capacity
psi/kgf/cm2
(lnch)
Mark
400-8
6pr
55J
TT
105
436
280/40
2.5X8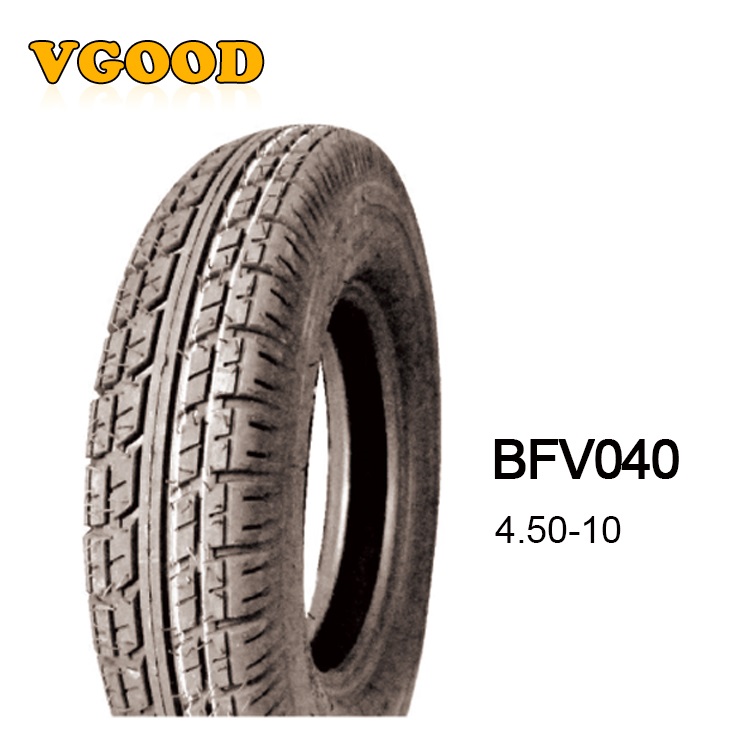 The superior braking and maneuverability, snow and wet road superior control and stability, good drainage performance when a rainy day
SIZE
Ply Rating
S.W
O.D
Max Load
Max
Rim
E
 
 
 
 
(lnch/MM)
(lnch/MM)
Capacity
psi/kgf/cm2
(lnch)
Mark
4.50-12
8pr
77k
TT
120
130
400
3.00BX12
5.00-12
8PR
83K
TT
400
3.50BX12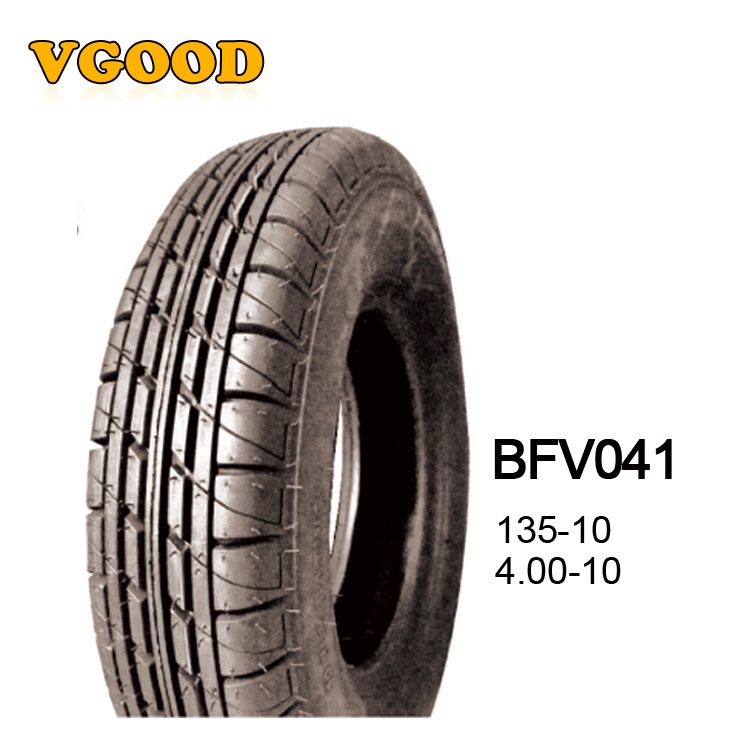 Excellent braking performance, excellent drainage performance, rainy day good steady qualitative can, suitable for high speed running
SIZE
Ply Rating
S.W
O.D
Max Load
Max
Rim
E
 
 
 
 
(lnch/MM)
(lnch/MM)
Capacity
psi/kgf/cm2
(lnch)
Mark
4.50-10
6PR
55J
TT
120
568
400
3.00BX12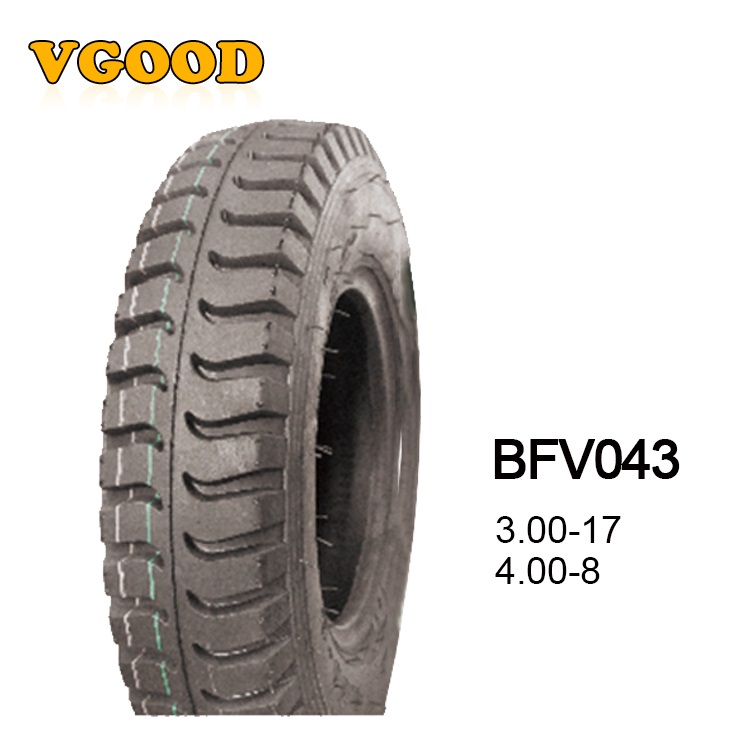 Low rolling resistance, not easy lateral spreads, can provide good manipulate the stable performance
SIZE
Ply Rating
S.W
O.D
Max Load
Max
Rim
E
 
 
 
 
(lnch/MM)
(lnch/MM)
Capacity
psi/kgf/cm2
(lnch)
4.00-8
6PR
55J
TT
105
436
280/40
0
2.5X8
3.00-17
4PR
46P
TT
3.0/76
23.5/597
380/170
32/2.3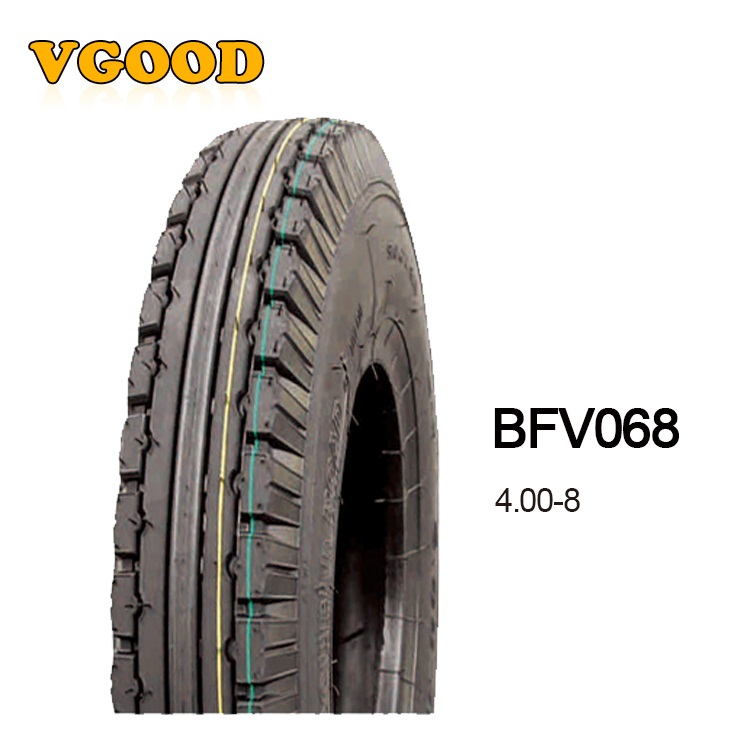 Designed for general road, mixed road surface and informal road
SIZE
Ply Rating
S.W
O.D
Max Load
Max
Rim
E
 
 
 
 
(lnch/MM)
(lnch/MM)
Capacity
psi/kgf/cm2
(lnch)
Mark
4.00-8
6PR
55J
TT
105
436
280/40
2.50X8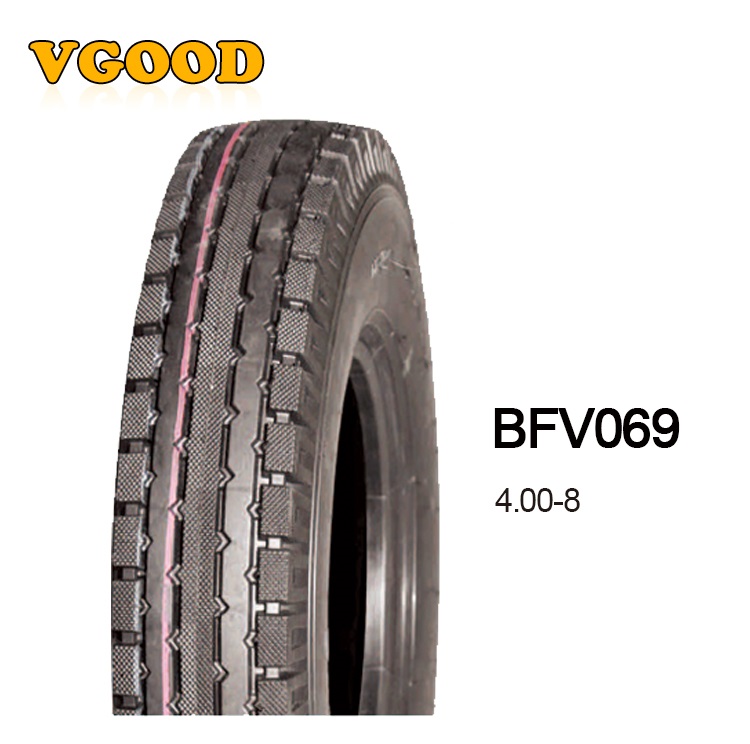 The tread the central strip of decorative pattern, provides a good control performance and control the lateral spreads
SIZE
Ply Rating
S.W
O.D
Max Load
Max
Rim
E
 
 
 
 
(lnch/MM)
(lnch/MM)
Capacity
psi/kgf/cm2
(lnch)
Mark
4.00-8
6PR
55J
TT
105
436
280/40
2.50X8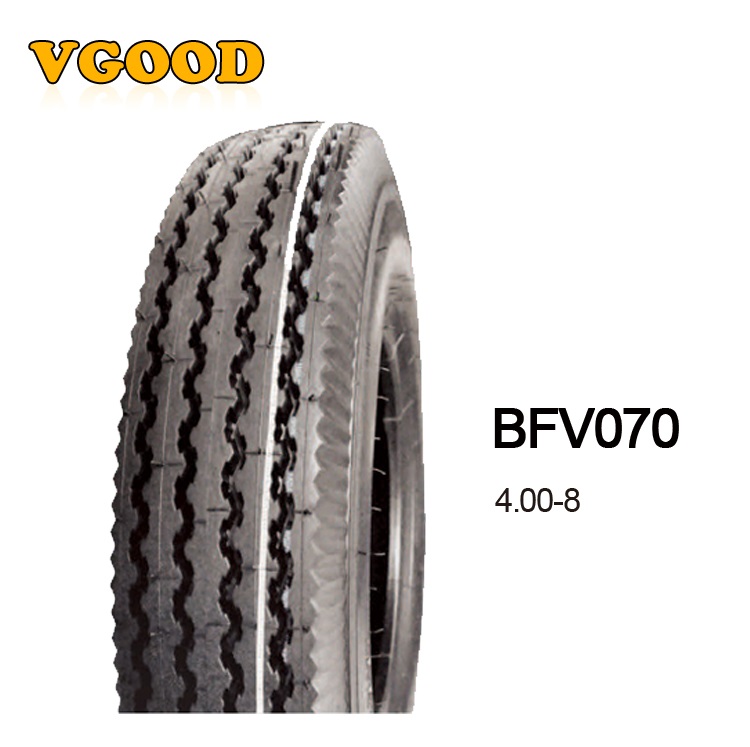 According to tire tread axial alignment. Has the braking force and traction, to bear the cutting performance
SIZE
Ply Rating
S.W
O.D
Max Load
Max
Rim
E
 
 
 
 
(lnch/MM)
(lnch/MM)
Capacity
psi/kgf/cm2
(lnch)
Mark
4.00-8
6PR
55J
TT
105
436
280/40
2.50X8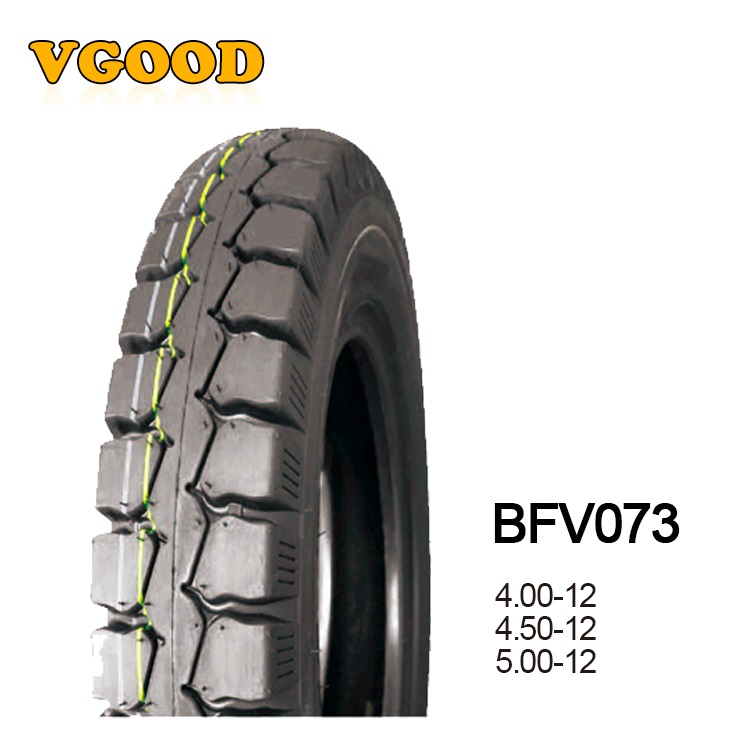 SIZE
Ply Rating
S.W
O.D
Max Load
Max
Rim
E
 
 
 
 
(lnch/MM)
(lnch/MM)
Capacity
psi/kgf/cm2
(lnch)
Mark
4.50-12
8PR
77k
TT
120
130
400
3.00BX12
5.00-12
8PR
83K
TT
400
3.50BX12